Early in my career, one of the first projects of any size offered to Southfen, was to renovate an old framed and clapboard house in White Hall, MD. The Owners weren't sure if the cost of a restoration would be too expensive versus tearing it down and building new. I have to admit knocking it down never crossed my mind – it seldom does – given I could already envision the finished product.
That vision set the path for my planning. If a client's first vision is a tear down, the  planning shifts to new construction with an attempt to recreate what is there. Experience has taught me that no matter how well you execute new construction; the old house is lost, and ends up in the local landfill.
After a few days, I outlined what could be done and the Owners retained me for a design  and ultimately a contract to restore the house.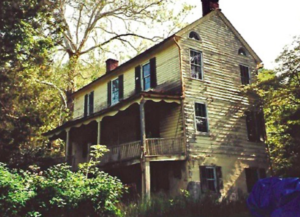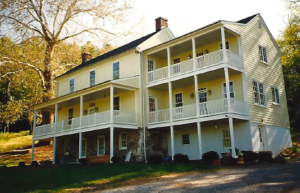 The owners told me later that I was the only person that saw value and the inherit charm of the house. They were comforted that they weren't crazy, or we both were.
I assessed the framing, foundation; stair case and general floor plan were all sound. Moldings and interior millwork that could not be salvaged were used as a template for the new millwork. The house had simple lines and details that made it unique. It could easily be expanded. Historically it had no significance, but to them it was worth restoring.
In the 28 years of Southfen, I have torn down just one house.
The decision to tear down or restore is not an easy one. If you are faced with the choice, here's some help with your decision-making:
PASSION – In every case, these clients have purchased an old house, which means they start with passion and a respect for the past.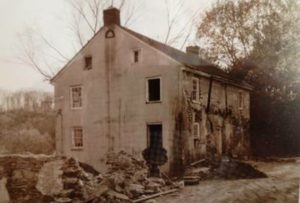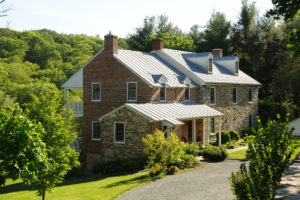 STRUCTURE – Check the key structural components; foundation, framing, stone or brick, exteriors etc.  Are there signs of extensive insect infestation or critical rot? (Minor repairs for all of the above can be expected). Home inspectors do a good job, but a structural engineer should take a closer look.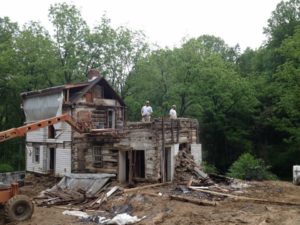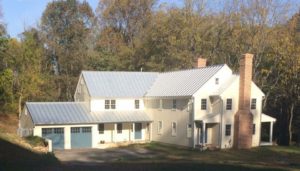 NEEDS – Does the house fit your needs in size, location (sited properly on the lot) and able to be enlarged – if necessary? Did you buy a small cottage on a beautiful piece property but you really need a larger home? Does the size and location limit your potential to take advance of the beauty of the setting?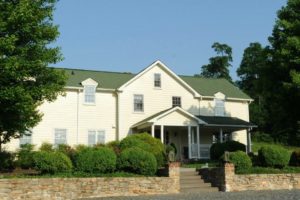 HISTORIC – Are there any historic or local code restrictions to be considered? Critical areas, forest buffers and zoning laws may prohibit the construction of an addition. Check to make sure you know your local codes regarding upgrades. When a certain percentage of a house is being restored, you may be required to upgrade 100% of electric and plumbing. If tax credits are available, and you choose to pursue them, be prepared to be told what you can and can't do. Avoid surprises.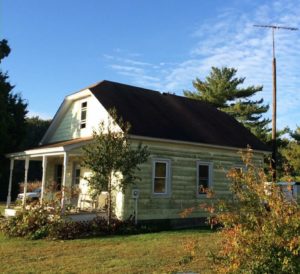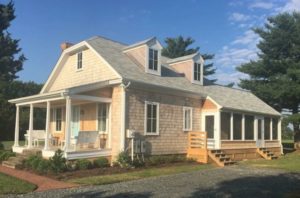 COMMITMENT – A friend often says "anything can be done with time, patience and money". There is no question cost is a major factor in your decision. Many people have passion and commitment until the budget is determined. Then, if the compromises are so great that the charm of the old house is lost, you should consider starting new.